HOME
Classic Images I
Classic Images II
Collectibles

Concert Photos
2007 Verona
2006 Verona
2004 Lake Tahoe
2004 Verona
2003 Verona
2002 Verona
2001 Verona
2000 Atlantic City
2000 Foxwoods
2000 Verona
1999 Verona
1999 Las Vegas
1998 Cape Cod
About Me
sitemap
Download Flash
Video
Too Long A Soldier
Pat Benatar in concert. Tons of photos and fun!
Pat Benatar Music
on Jango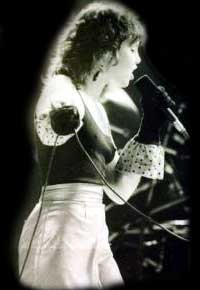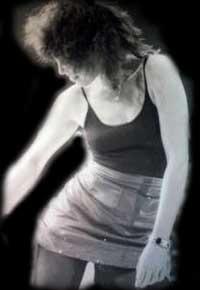 ---
If you're a fan, or dare to take the chance of becoming addicted, just follow the magic links below!
BEWARE Pat knows no age barrier!

Whether you prefer the hard driving rip of Pat's Heartbreaker, the incredible range of a truely unmatched voice in Wuthering Heights, the get up and dance feeling of All Fired Up or the toe-tapping beats of the blues in True Love. Pat's got it.
No matter what it takes to blow your skirt up, Pat puts out the sounds that will send chills down your spine and have you begging for more! 1996 brought Innamorata with what may be Pat and Neils greatest work. If you don't have it, GET IT!
2003 Go is released! A cutting edge, energetic collection of grass root rock and roll and stunning ballads. This is a must have album! It simply rocks!!!
---

The inspiration for this site comes from over 25 years of music from Pat and Neil Giraldo. This is my contribution to expanding the reach of Pat's influence in the music world and role model for family values and self courage.

---
More visual goodies!!!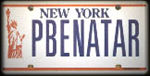 Look! You can make an RX7 look even better!
For a great desktop version click Pat's face.

For a photo version click Pat's shoulders.
Please
E-mail
me if this page made you smile!